Visit the REL online store to check our latest deals. We stock thousands of new and refurbished items from complete network servers down to component level items such as CPUs, SSDs, PCBs and all other enterprise and personal computing commodities. If you are looking for more information about our products and prices then click on the link to head to our store or please call us on:
+44 (0)1475 794350.
Some of the world's largest companies rely on us to manage vital parts of their operations. REL manages thousands of worldwide suppliers on behalf of our customers, making sure we get the "Right Part to the Right Place at the Right Time and the Right Price." We partner with the best third-party logistics providers which allows us to deliver on our commitments to our customers so that they can deliver on theirs.
REL Recruitment supplies temporary and permanent search and selection services to a wide range of sectors throughout the UK, Europe, Asia and the Americas. REL Recruitment provides end to end, hands-on account management of your recruitment process. Taking time to understand the culture and ethos of your business, ensures that we are not merely matching a CV to a job description but sourcing candidates we believe will be the perfect fit for your organisation.
& Recruitment Specialists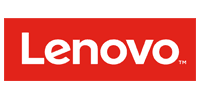 Accreditations at Dubbs Road Facility